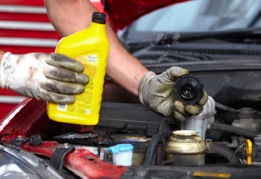 Kent Smith Midas auto repair technicians can perform preventive maintenance and car repair wherever you are. Our stores are staffed by ASE-certified mechanics and we're proud to have helped form the Motorist Assurance Program (MAP).

Kent Smith Midas offers complete auto care for your vehicle. Whether it's time for your next factory recommended visit, a routine oil change, new tires, or repair services on your brakes, muffler and exhaust, or any other mechanical or electrical component of your car, Kent Smith Midas is in your neighborhood and ready to serve you. Visit our locations page to see the location nearest you!
All of our services are competitively priced, yet we still offer additional discounts and special offers. Click to see our latest coupons that you can use for upcoming services.
View All Coupons